The Transitional Employment Program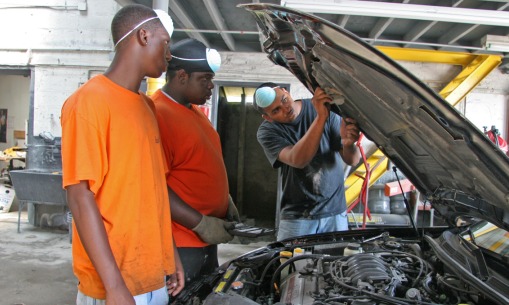 The transitional program addresses the job readiness and life skills needed by individuals transitioning from incarceration,
TANF recipients and youth exiting the foster care program.homelessness, unemployment and underemployment. The program further targets the mentally ill, substance abusers,
CounselingService provisions include:
Assessments
Life Skills
Job Readiness Workshops
Case Management
Referrals to Supportive Services
Job Referrals and Placement
Testimonial
Susie Hyder is a 48yr. old. disbarred attorney who presented to the Urban League  shortly after being released from prison. Ms. Hyder was charged with Theft of by taking by a fiduciary, a charge acquired due to her co-mingling of company funds, when she reports meeting payroll became an issue for her. While Ms. Hyder presented to the Urban League, confident that she deserved a Second Chance, she was less confident in her ability to obtain employment in the fields commensurate to her skill set and passion. Today, Ms. Hyder, is employed part-time with ADT Security system, is providing consultation, as a business developer, to a start-up company, and has enrolled in Emory University's school of theology, where she will utilize her training to provide chaplaincy and training to others. Ms. Hyder attributes much of her success to the transitional program, i.e. case management, job- readiness training, that have empowered her to transfer her skills to other environments not otherwise considered.
Department Program Impact Data 2012-2013
Clients Served: 264

Clients Completed 8 Week Workshop: 196

Clients Referred to Other Services: 88